Tasting Schedule:
Wine Tasting is availalbe on Sundays at Pairings Wine Bar Restaurant located at 10 Main Street, Suite B, Pleasanton, CA 94566 tel: 925.398.8846
Wine Tastings are from 12:00-5:00 pm, with the last tasting starting at 4:30. Cost is $15 for 4 wines, one tasting fee waived with the purchase of a bottle of wine. Reservations are not required. Food Pairing is available for an additional $15. For a current Food and Wine Pairing Menu, visit our C13 Tasting Menu page.
We are also open on select Saturdays and Sundays (12:00 to 4:30 pm) for Pleasanton's "First on Main" Main Street shutdowns from July through September 2024.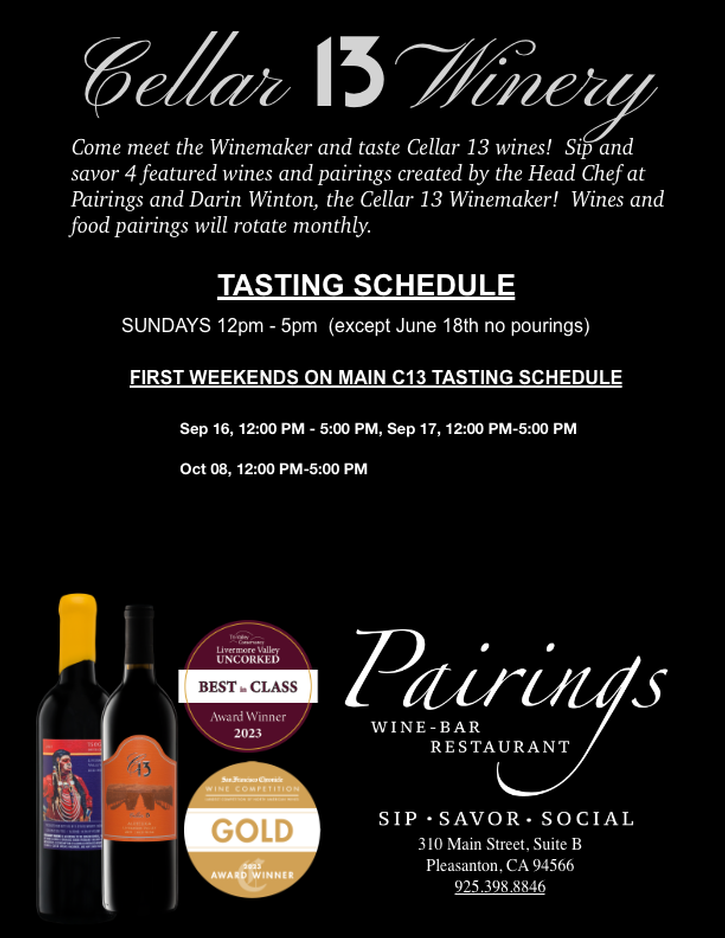 Pairngs Wine Bar location:
10 Main Street, Suite B
Pleasanton, CA 94566
925.398.8846